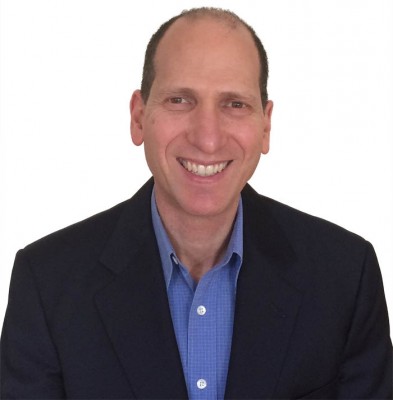 Alan Flum
U.S. Registered Patent Agent
A Passion for Our Clients
My name is Alan Flum, I am the founder and solo patent practitioner of Stone Creek. If you are reading this, you are probably part of a small or mid-sized company or perhaps even a startup looking to protect your products, product ideas, or industrial designs with patents. Maybe you are interested in improving your patent process or developing a patent incentive program for your employees.
I started Stone Creek because I wanted to provide small and mid-sized companies, such as yours, with the opportunity to get quality patents. I do this with personal attention and great care.
Nothing brings me greater pleasure then to help my clients succeed in their business. Think of me as a member of your team with a passion for your success!
— Alan Flum, Proprietor of Stone Creek 
Alan Flum is a former engineering executive and manager with 20+ years of product development and program management experience for  fortune 500 and mid-sized companies. This includes four years at the executive level. He has successfully managed R&D, quality assurance, product management, R&D partnerships for an entire brand. He is skilled at developing business plans, engineering processes, comprehensive product development plans, and market research analytics. A strong team builder measured by high employee satisfaction, loyalty, productivity, and extremely low attrition.
As proprietor of Stone Creek, Mr. Flum has successfully written, filed, and prosecuted patents U.S. and PCT patents for his client for over ten years. He has strong expertise in patent and intellectual property development. This includes developing and managing patent programs which include metrics and incentives.
Over ten years successfully writing, filing, and prosecuting patents on behalf of clients as proprietor of Stone Creek and as a U.S. registered patent agent. Specialization includes clean energy technology, audio and visual media electronics, mechanical devices,  and accelerated patent filings. See the project showcase page to view our patent portfolio.
Successfully managed intellectual property program for the Stanton Group (acquired by Gibson in 2010). Developed and managed a company wide patent incentive program meeting all program goals and metrics.
Vice President of Engineering for Stanton
Oversaw research and development, quality assurance, manufacturing engineering, and product management for $20 million product line.
Key Accomplishments:
Built the engineering department from the ground up, which included research and development, sustaining engineering, and quality assurance.
Created and managed a combined operating/capital budget of $1.5 million.
Managed 17 simultaneous development programs. Successfully took them to market in less than 18 months. This was accomplished through a team-style management strategy that empowered the engineering and product marketing teams to accomplish as much as departments with a much larger staff.
Acted as technical advisor to the CEO for strategic partnerships and acquisitions.
Created an entire new product line from concept to completion in a little over one year. The product line featured performance specifications that rivaled products costing two to four times as much.
Established market research methodology and focus groups for the product-management department.
Developed a quality assurance program that which resulted in a dramatic decrease in product defects for an entire product line – from nearly 100% defect rate to nearly zero defects in less than six months.
Project Leader and Senior Engineer- Sony
Led several key project teams from product concept through manufacturing in the professional audio products division.
Led a joint development team between Sony Japan and U.S. This highly successful project generated over $17 million in gross revenue and exceeding both product life cycle & revenue goals.
Staff Applications Engineer – Cirrus Logic
Senior level technical position, equivalent to first line manager, as supporting Cirrus audio chip designs in notebook and desktop computers for tier 1 manufacturers such as Dell, IBM, Gateway, HP, and Compaq.
Instituted a 24-hour turn around time on complex technical evaluations for tier one US/Asian manufacturers.
Project Engineer – Sensormatic
Took a lead role in regulatory compliance for the RFID engineering department. Co-developed company-wide measurement standard for human exposure to radio frequencies
Design engineer on various RFID access control products.
Inventor on 21 U.S. Patents: 
Education
BSEE Florida International University 1987
graduated with high honors
BS Physics, Florida International University, 1987
graduated with high honors
Credentials 
U.S. Registered Patent Agent, Registration No. 64,843
licensed to practice with the U.S. Patent and Trademark Office for all patent related matters.
Questions?
Fill out our contact form, email, or contact me by phone to set up your free initial consultation.
Call toll-free: (877) 707-1572 Nationwide
Call: (503) 719-8905 in Portland, Oregon & Vancouver, WA area